I really have been working on some pieces! But I've been doing a lot of sketching and slowing down in the whole process. The first was to be a pendant, then it turned pin....got some design modifications along the way and right now I'm feeling somewhat ambivalent about the result. Its a mystery stone with onyx and its set in sterling: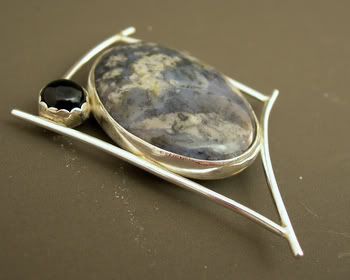 and the stone up close with a flash: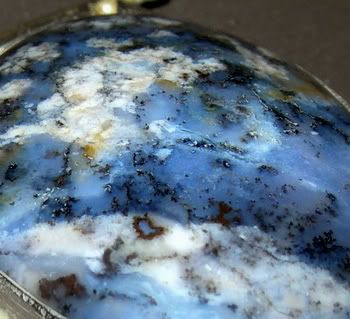 and the back: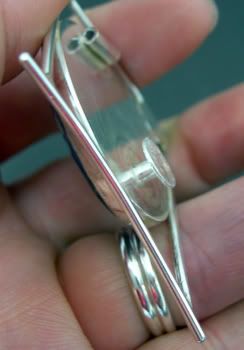 (still needs the pin stem)


Then a pendant.

Seraphanite and sterling: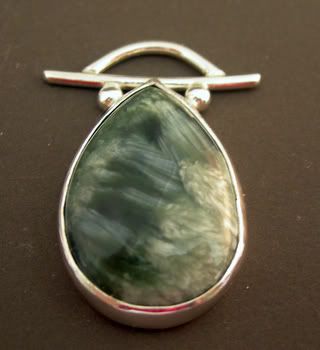 Finally I am working on a new technique - this ring is a prototype. Its amethyst and sterling. The sterling wire is forged on both ends then soldered at the base of the shank. A hole was drilled in the top for the amethyst bead and another wire to go through. The wire was balled on both ends: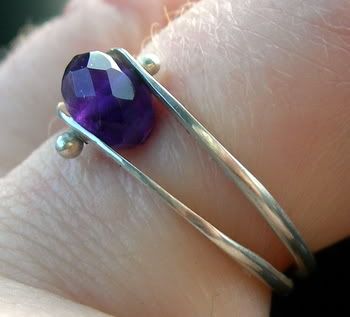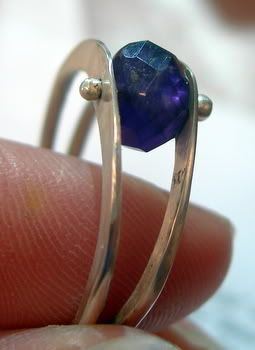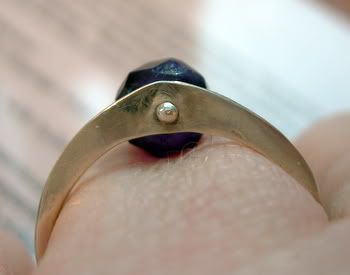 The ring is really dirty - it hasn't been cleaned properly yet - I was itching to test drive it, check for comfort etc.
added a turquoise one...


C&C Welcome!

~Janice