I finished two pieces last night...they have such a great organic feel to them, I LOVE them! (though I know they're not for everyone!)


The first is the one I showed the other day - it turned into a pendant with a peridot and a tube bail added: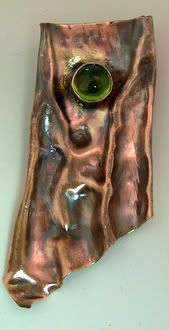 the second is a pin: copper, sterling, CZ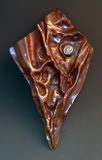 I look forward to playing with this more!