wow, I've been on a roll again with new techniques...most are building off of old 'base' techniques - like soldering, hammering etc.
Building on the soldering, I've tried some filigree:
And I've begun some fold-forming (taking hammering to a new level!):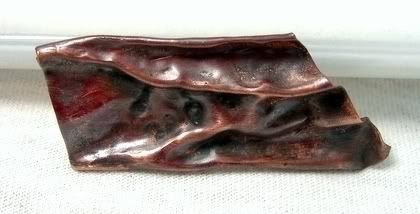 and chain weaving:

and have a new necklace to share! This is all hand done, from the pendant to the forged links, to the chain. :)
Hope to have a few fold formed pieces finished with stones set in them, so stay tuned!