Hans calls this a "HIDI" instead of a tutorial, it stands for "How I Do It".
I like that. It acknowledges that there is more than one way to skin a cat, or in our case, build a hollow ring. :)
Here is Hans' HIDI -
Hollow Ring
(or Panel Ring as he calls it)
And......(drum roll please...) following is my fried first attempt at one. For those who know me, you know I'm not great with directions. This is no exception. I read the HIDI and then did my thing. Which is not to say I ignored the instructions, not at all...I just didn't follow them
exactly.
;-)
My ring: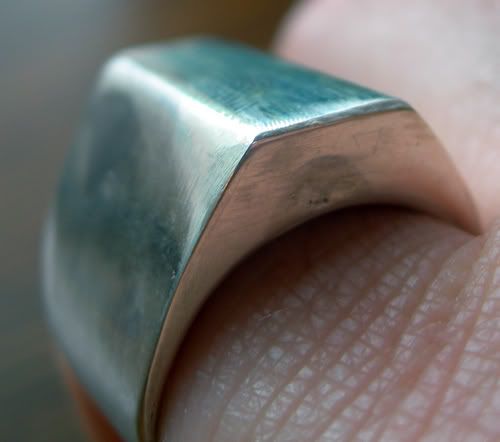 Not as pretty as Hans' ring - and definitely different proportions! But not horrible for a first go. :)