Hokay.
The 2008 Jewelry Artists Retreat (JAR) has come and gone and WOW, what a week! There is no way I can unpack it all in one post so comments will probably trickle into my posts over the next week, but here's a start.
There were 13 of us, all women - in one big house - remember, you can see it
here
. We brought tools, tables, torches.....books and magazines...gifts and giveaways......and all kinds of metal and wire and beads and gemstones....food, chocolate, and alcohol...oh and some clothes and other stuff.
Seven of us returned from last year and 6 were new with us this year. We all helped set things up on Monday morning and then we dove in creating. We laughed and shared and talked and ate and became great friends.
I don't have all the pics yet but here are some of the things I worked on while I was there:
(sorry these are kinda pixelated - I didn't have proper photo editing software)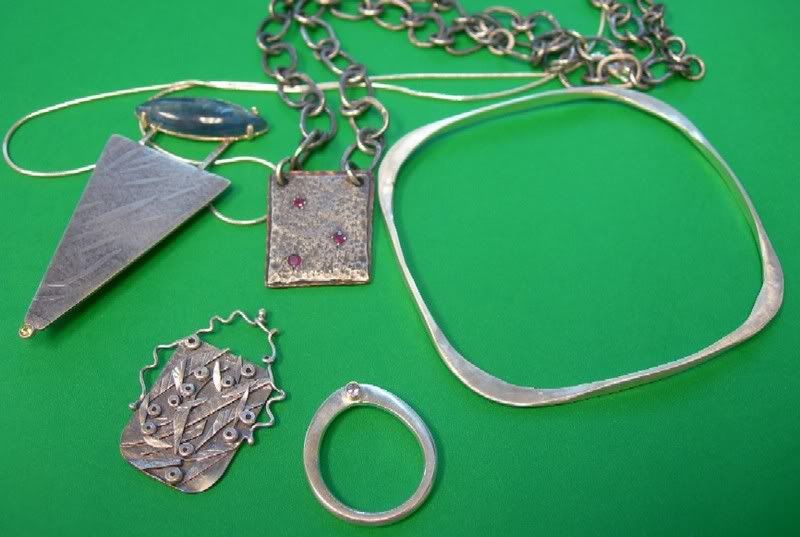 This is all of it - except the gift I made for the exchange and the tiny beads I made for a challenge we did while down there.
The idea for this first piece was for it to look like something unearthed....ancient...with the shiny rubies a dichotomy to the battered/aged metals. Its copper and sterling and rubies. Tiny lil' rubies.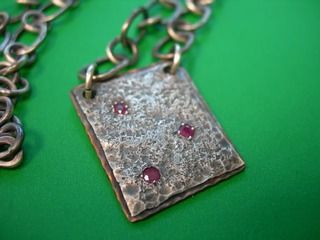 Set with an astonishing boatload of different numbers of 'beads' - oops! - maybe some of them got knocked off during the dig. ;-)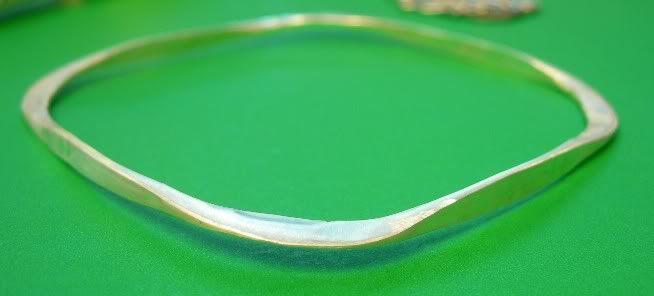 A forged sterling bangle that would fit a rhino..if you see one who needs a bangle, do let me know. :)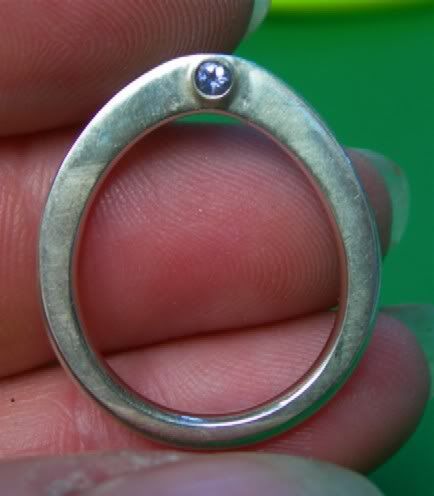 my lil' ol' tiny tanzanite ring...its like a siamese twin...a stone on each side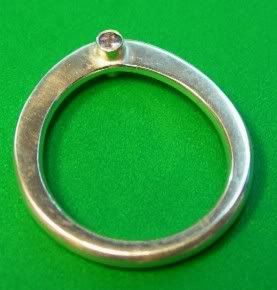 (its the same on both sides but I have no idea if thats both sides or just two pics of the one..HA!)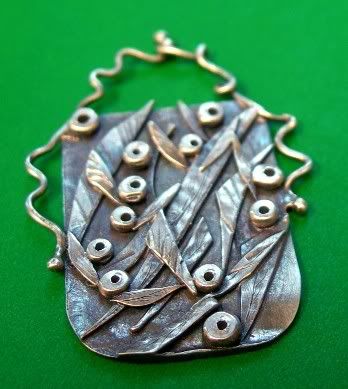 In honor of Hanna -a bunch of us did scraps pendants/things.
This is my feeble attempt at 'random'..yea, yea, I know.
A big ol' pendant: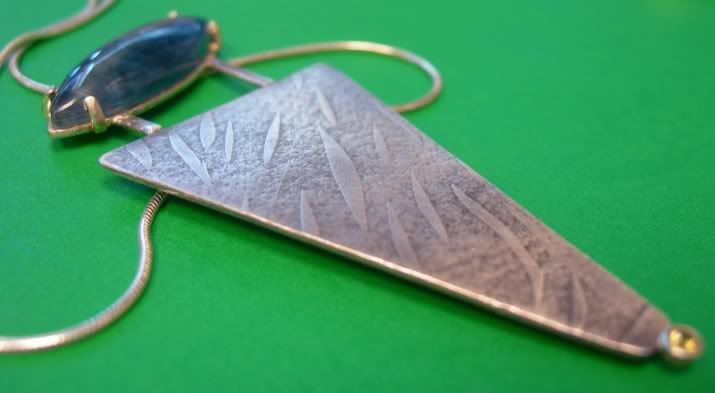 With prongs! YAY!
sterling, kyanite, citrine (or yellow sapphire....who knows..) roller printed, forged, etc. blah blah blah -- OH, but wait -- did I mention - PRONGS!!! Inspired by Christy. I think I soaked up her talent just by sitting near her. She's special, bless her harrrrrrrt.
Fun with the mill:
(oops, will have to find the pic later)
brass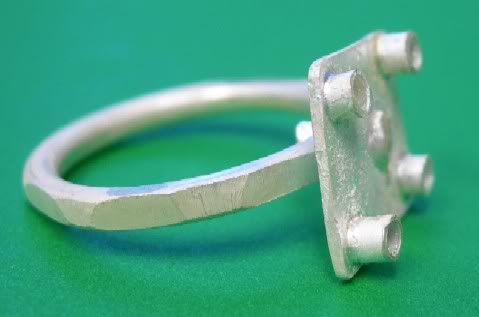 And finally a spinner ring - not done - just pickled - don't you love that white ghostly appearance?
this will have 4 2.25 mm stones set in it when its done. And it spins. Spinning makes me happy.
I am hoping if I put alternating blue and red stones that when it spins it will look purple.
Maybe I'm just dreaming.
One of my FAVORITE things I did there was the gift piece. On Monday I finished the piece for our gift exchange (thanks Melissa for organizing that!) but I didn't get a photo before giving it to Cheryl. I think others took photos of it so I'm hoping to get a copy.
These 12 women have some serious mad skills (thanks Christy - I'll wear out that term REAL quick...) and I am so very thankful I got to spend time with them!
The end.