For me, metalsmithing comes in waves. I don't always have the time I'd like to sit at the bench for a couple of hours to work on jewelry. And sometimes when I DO have the time, I'm beat! Since I work FT outside the home, and I have a son (age 7) at home, my evenings are a whirlwind.
BUT, I had the best Valentine's 'gift' - the house to myself on Saturday night - from about 6:30pm on....YAY! My son went to a sleep-over birthday party (his first ever sleep-over!) And I got to finish these, two of which are listed on etsy: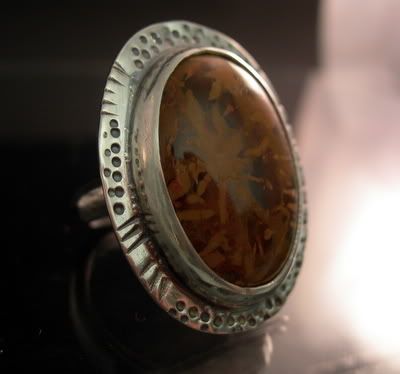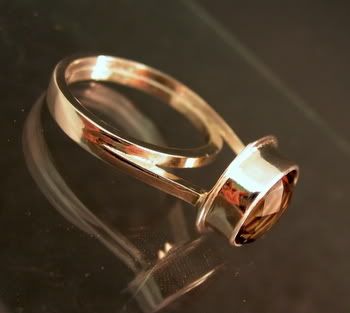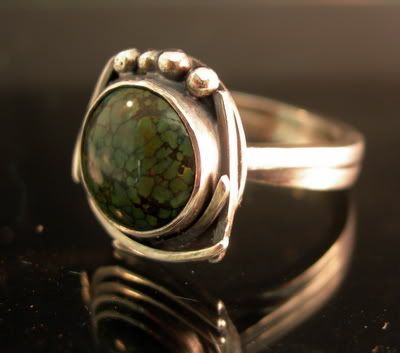 I actually had started the smoky quartz ring sometime last week, but didn't finish it until Saturday night. Then whipped out the other two pretty quick. Its unbelievable how having an totally empty house can really boost productivity! If only the rest of the weekend had been that quiet. :)
Saturday morning my son had a basketball game at 8 am. So we were up and out early. Then shopping for the b-day present on the way home. Then house cleaning and some laundry and then packing for the big sleep-over. Then off to the sleep-over, but not before I accidentally tripped the security alarm! So when I got home, the police were waiting for me. But then, after that, I had the house to myself!
Sunday morning I skipped church, something I so rarely do, to pick Sam up from the party. After that we went straight to the grocery, came home, put away groceries, cooked brunch....finished some laundry and hung out with Sam. Took photos of jewelry, made dinner, visited with my daughter and her friend who stopped by, then gave them a ride home - got home about 9pm and uploaded the pictures. Cropped, edited, posted online. And finally went to bed around 11:45 I think. Somehow the weekend seemed busier than that. All I know is it was over before I knew it!!!
Hope you all had a great weekend!
OK, here is a late addition picture - to give you an idea about the size difference:
The chrysanthemum stone ring is really big! The setting itself measures 1.5 inches at the long angle. :)